ISO 22000 Consultation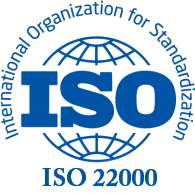 ISO 22000 is the global standard setting the requirements for an effective Food Safety Management System (FSMS). ISO 22000 works throughout the food and beverage chain, to ensure that both are safe at the time of human consumption.
ISO 22000 will bring your business the following benefits:
ISO 22000 will give you a comprehensive, systematic and proactive approach to identifying food safety hazards and implementing effective control measures
The standard will make it easier for you to apply the Hazard Analysis and Critical Control Points (HACCP) principles
Comply with current food safety standards across different continents
ISO 22000 will help to document all techniques, methods and procedures in a thoroughly systematic way
Increase traceability, efficiency and resourcefulness in the food chain
This standard will enable you to participate in large scale food chains around the world
Ensure that your supply chain is secure to meet growing food requirements
Find out how Vincere Consultants can help you.