Failure Mode and Effects Analysis (FMEA)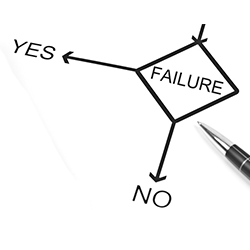 FMEA is a qualitative and systematic tool, usually created within a spreadsheet, to help practitioners anticipate what might go wrong with a product or process. In addition to identifying how a product or process might fail and the effects of that failure, FMEA also helps find the possible causes of failures and the likelihood of failures being detected before occurrence.
Used across many industries, FMEA is one of the best ways of analyzing potential reliability problems early in the development cycle, making it easier for manufacturers to take quick action and mitigate failure. The ability to anticipate issues early allows practitioners to design out failures and design in reliable, safe and customer-pleasing features.
Need help with Failure Mode and Effects Analysis  (FMEA)? Contact us now.